At the end of the 20th century, enterprise resource planning software made a great difference both for SMEs and big companies. 

There were several generations of ERP systems, the first of which were used mainly by large companies. Over time on-premise ERPs came, and over the last two decades cloud-based and open-source ERP systems kicked in. Nowadays, more than 96% of emerging businesses rely on some form of ERP software, which improves overall processes and helps in better decision-making. The global ERP market hit 50 billion USD in 2021 (according to strategicmarketresearch.com). 


Now let's have a look at the main features and pricing models of the most prominent players.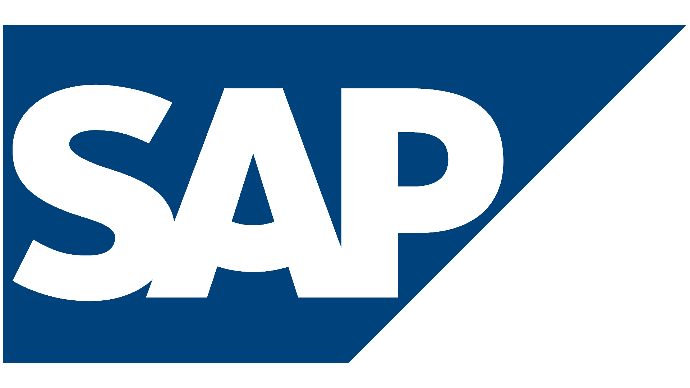 SAP Business One

A German ERP software with a vast variety of functions. On-premise and cloud solutions are both available. The main factor that makes SAP Business One a good choice is its large scope and reliability according to the positive user reviews throughout the internet.

Accounting and Financial Management.

The system helps to streamline and analyze the financial aspect of your business, being able to handle simple and complex accounting and financial operations with excellent accounts receivable, accounts payable, revenue and billing features.

SAP Business One allows you to manage your supply chains from the bottom to the top, covering planning, logistics, manufacturing, storage, and life-cycle management.

This solution has all the necessary features for client resource management, enabling you to create a vast and highly functional database and run the whole process in a stress-free manner.

Human resource management

SAP business one has good HR tasks management tools for talent hunting, curating, evaluation, employee experience, payroll, and reporting.

Pricing depends on several factors, like the number and type of licenses (Professional, Limited, Starter), frequency of payment, and particular modules (Administration, Financials, CRM, Purchasing, etc.). To learn about exact pricing, you need to send a query to customer support.

Microsoft Dynamics 365

In addition to its world-renowned Office Suite and cloud computing Azure service, Microsoft has its own Dynamics ERP solution, with both on-premise and cloud-based packages.

Microsoft ERP combines a CRM solution enabling companies to handle sales pipeline, marketing, and customers smoothly

You can automate the overall financial management process, which helps you to handle the budget effectively and increase profits.

Microsoft Dynamics 365 gives you simple supply chain monitoring and inventory management instruments, maximizing the effectiveness of the process and usage of assets.

The system provides good tools for workforce administration, making your HR process faster and more goal-oriented.

Pricing depends on a business area – Sales, Customer Data Platform, Service, Marketing, Commerce, Supply Chain, etc., as well as on the number of users and corresponding category in the area. For example, Sales Area has five categories – Professional, Enterprise, Premium, Microsoft Relationship Sales and Microsoft Viva Sales, with the price starting from 65$ per user/month for the Sales Professional category and going up to 135$ per user/month for the Sales Premium Category. To learn about the pricing see the Licensing guide or contact Microsoft Dynamics 365 support.

Salesforce.

Salesforce presents a cloud-based software to help businesses generate more leads, close more deals and provide better service to customers. It is designed for services, marketing, and sales.

The system provides hassle-free contact handling with access to customer data and history of interactions, creating an ultimate customer picture.

The software uses artificial intelligence to identify new customer segments and which customers might become prospects, which is important for lead management and prospecting, allowing companies to target the right customers at a right time.

This feature is used to predict sales performance and plan future activities better based on revenues expectation from your sales pipeline. "Forecast hierarchy" allows managers to adjust subordinates' forecasts.

Salesforce can also automate internal processes using the Workflow feature and its if/then rules, for example, a rule can be set to alert management when the probability of winning an opportunity hits a predetermined value.

Pricing is different for various categories of solutions, like Small Business, Sales, Sales + Service, Marketing, Commerce, etc, with each category having its pricing plans. For example, Small Businesses Solutions Pricing has the Essentials plan, which is an all-in-one sales and supporting app with a price starting from 25$ per user/month, on the other hand, Marketing Cloud Account Engagement plan is a suite of marketing automation tools for any size team which will cost 1250$/month for up to 10,000 contacts billed annually.


Acumatica

Acumatica is a cloud-based ERP, which started in 2008 in Maryland, US. Currently, they provide ERP products for financial management, project accounting, CRM, payroll, construction, etc. Their solutions can be also role-based, for example, there are particularly tailored ones for finance, business or IT leads.

Residential and Commercial Construction Software

Easy-to-use cloud software that makes cooperation between managers, supervisors, contractors, and customers smooth and easy. It provides document management with remote access to submittals, drawings and photo logs, field reports and other documentation from the field in the office.

Wholesale and Distribution Software

It allows for improving all stages of the quote to cash cycle, which helps to evolve the distribution business, increase sales, and streamline operations.

Discrete and Batch Process Manufacturing Software.

It helps to manage various aspects of the manufacturing business and increases efficiency. Features like visual scheduling, rules-based product configuration, material planning and native data collection with a barcode scanning system will bring in systemic and frictionless work.

Acumatica pricing has no hidden fees or lock-ins, and is based on three simple factors: 
- The number of applications you want to use. 
- The type of license you will choose. 
- Projected resource consumption. 
It has growth-friendly pricing, which is based on features and resources that you use rather than on the number of users. To get customer pricing the company offers to fill in the form on the site.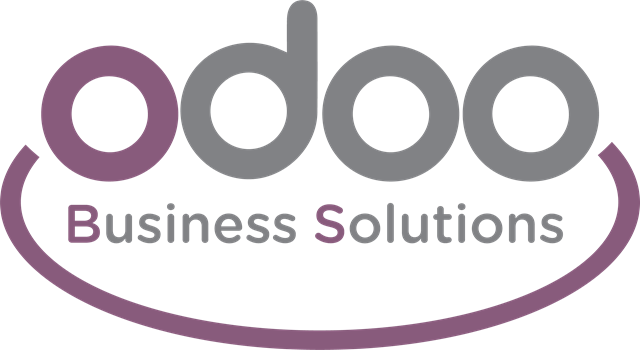 Odoo

The distinguishing feature of Odoo ERP is its ease of use. Starting with this ERP is very easy - you can just create an account on the website, input information to create a database and immediately start managing your processes, whether CRM, accounting or supply chain. It provides an on-site and cloud platform with eight categories of apps – Finance, Sales, Websites, Inventory&MRP, HR, Marketing, Services and Productivity, which give comprehensive resource planning software capability.

Lead management, activity manager, log calls, customer database system and strong reporting system are the tools you need to handle your client resources with ease.
 A unique feature developed by Odoo for retail companies. Compatible with any device and easy to set, it makes tracking and monitoring sales smooth and comfortable.
A very simple finance tool for creating and sending invoices online, which helps manage contracts, create recurring invoices and get paid faster.

A simple but effective feature to manage subscriptions automatically, an ideal solution for recurring sales and subscriptions. Instantly provides required contracts and automated invoices and handles payments according to prearranged settings.

Odoo offers three pricing plans – One app free (one app access but for an unlimited amount of users), Standard, starting from 31.10$ per month/user and Custom, starting from 46.80$ per month/user if charged monthly. A yearly subscription will give you a discount, whereby the Standard plan price will cost you 24.90$ per month/user and the Custom 37.40$ per month/user. The Standard and Custom plans include all Odoo apps for a single fee.

Main factors to Consider Before you choose an ERP System.

Keep in mind that ERP software is designed to control various processes inside and outside the company, like human resources, client resource management, execution of projects, sales, accounting and many others. Thus, it is not easy to find an all-in-one solution that can cover all your needs, because very often the ERP system can be good at covering some tasks like managing the supply-chain processes while being low in some others. Analyze and prioritize your needs and goals and consider the following recommendations which may help you to do the right choice:

- Make market research to get knowledge about various types of available ERP systems (as previously mentioned, they are divided into three main categories – on-premise, cloud-based and open-source ERPs).
- You need to have a clear vision and understanding of your business process to decide which type of ERP suits your needs the best.
- What are the primary goals that you want to fulfil in deploying an ERP system?
- How many employees do you currently have and how many users will be using the ERP?
- Do you need additional expertise (i.e. internal/external experts) to manage deployment, operational requirements and technical difficulties of an ERP system? 
- Get the best knowledge of functions and features that the ERP you choose will provide.
- After you have a clear vision of "what tools you need to achieve certain goals" understand the pricing model of each chosen ERP provider and compare it with your budget, so that you ensure the best "price for value" ratio. 


All in all, there are hundreds of ERP systems providing solutions tailored to a particular customer need. Odoo constantly improves and develops apps in their package, its community is open source, so you can get the code repository on GitHub or install it using your own method, making the ERP more flexible and adaptable to your needs. They have a clear pricing policy, and if you choose Standard or Custom plan, you'll get instant and free access to all apps for one fee. Netframe will eagerly help our clients to launch and customize Odoo to fit their needs and goals the best, offering 360-degree support with learning, implementation and cooperation on the platform. 
Read our Customer Case Studies