​Integration with ShipsGo

Case studies
About project
ShipsGo is a platform that provided shipping and logistics solutions. To integrate Odoo with ShipsGo, you would typically need to follow a set of steps to connect the two systems. Our module allows you to automatically update the delivery date from the ShipsGo service based on the container number

Community
Enterprise
Odoo 15/16
Getting access to ShipsGo

You can configure and test the functionality of the module by selecting Shipsgo eta update in Scheduled Actions

Here you can set the information update time and start execution manually

​Install the Shipsgo integration module​
To do this, go to the Main menu/Applications and type in the search 'Shipsgo integration'. Click Install in the found app.
In the settings, in the inventory group, find the shipping subgroup and enter the api key from shipsgo.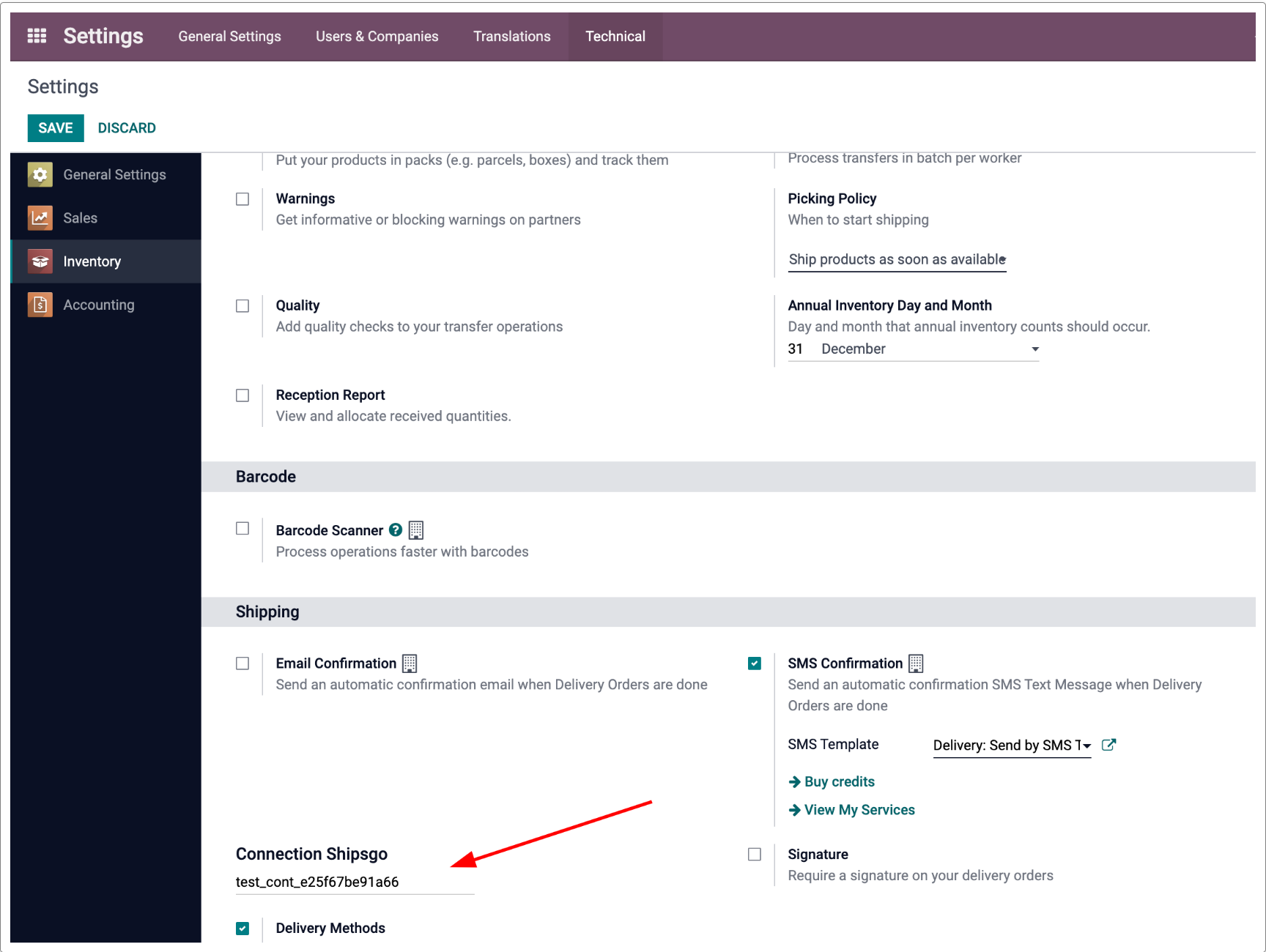 In the sales module when the order is approved, go to the smart button Delivery.



enter the container number in the B/L Number field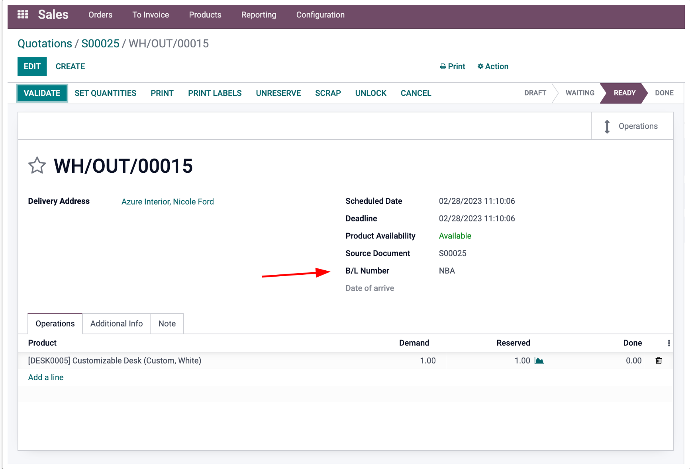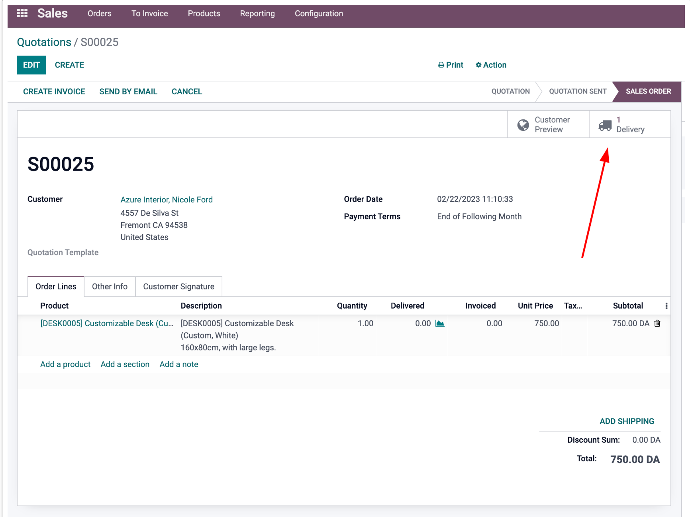 You can configure and check the operation of the module by selecting Shipsgo eta update in Scheduled Actions. Here you can set the information update time and start execution manually.


Go to the sales module, select delivery and there we will see that the arrival date of the container has been updated
Note! Arrival date is updated for deliveries that have not yet arrived and 20 days after arrival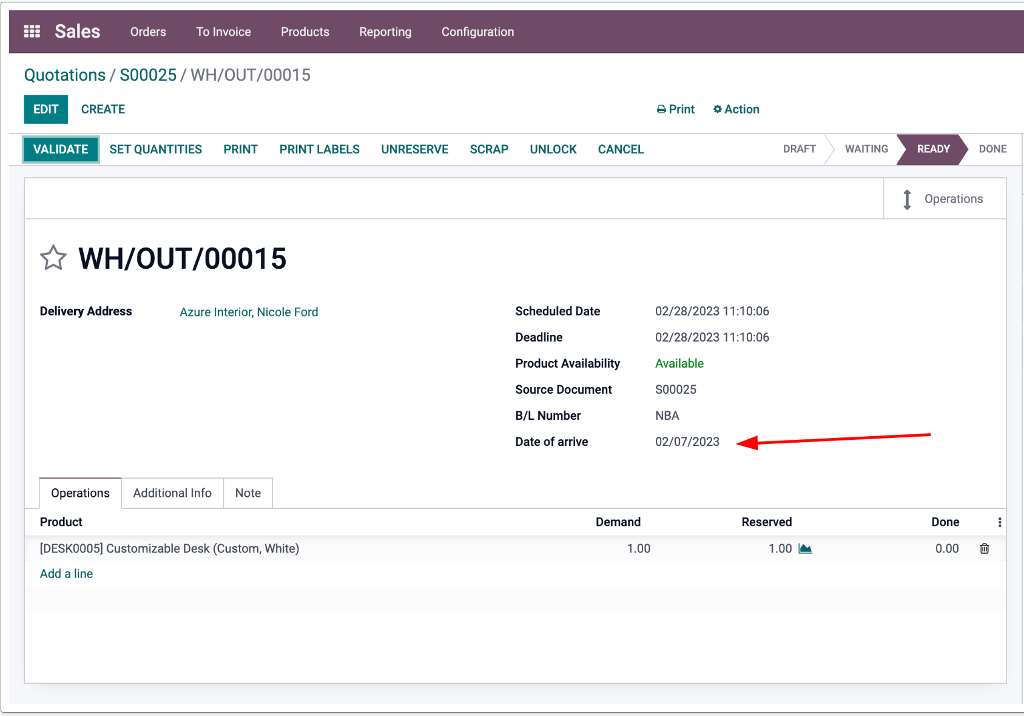 Ready to buy our module?

A ready-made solution just a step away from you

You can manage various aspects of the delivery process using the following Odoo modules and features:

Odoo Inventory allows you to manage your stock levels, locations, and movements. It can be used to track the availability of products in your warehouse or multiple warehouses. This is crucial for ensuring that you have the right products in stock for timely deliveries.

Odoo allows you to create delivery orders based on sales orders or other requirements. These delivery orders specify which products need to be picked, packed, and shipped to customers..

Odoo supports barcode scanning, which can be used in your warehouse for efficient order picking and packing. This feature ensures that the correct items are included in each delivery.

Odoo Inventory allows you to adjust inventory levels after products are delivered. You can record returns, damaged goods, or any other inventory changes accurately.

The Sales module in Odoo helps you manage customer orders, quotations, and sales orders. You can use this module to generate delivery orders based on confirmed sales orders, specifying the quantities to be delivered.

Odoo can be integrated with various shipping carriers and providers to streamline the shipping process. Integration with carriers like UPS, FedEx, or DHL allows you to generate shipping labels, track shipments, and calculate shipping costs.

You can use Odoo's communication tools to keep customers informed about their deliveries. Send automated email notifications with tracking information or delivery updates.

Odoo provides reporting and analytics features that help you track delivery performance, monitor order fulfillment, and analyze customer satisfaction.

We can do more than
you expect

Lets get in touch